Experience the power of change
During the Innovation Course, participants experience how they can add value in their own work and how they can create positive change in a structured way. Participants not only gain essential knowledge, but also obtain practical tools to enable them to make a positive difference.
Awareness
Practical skills
Learning by doing
Tools and techniques
Knowledge about the process
Developed concept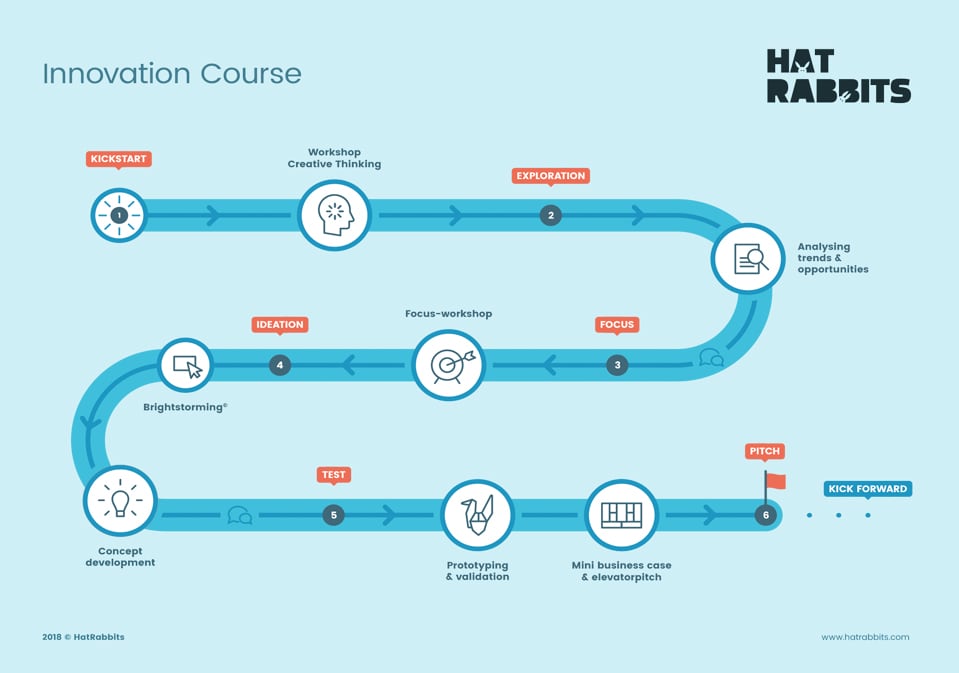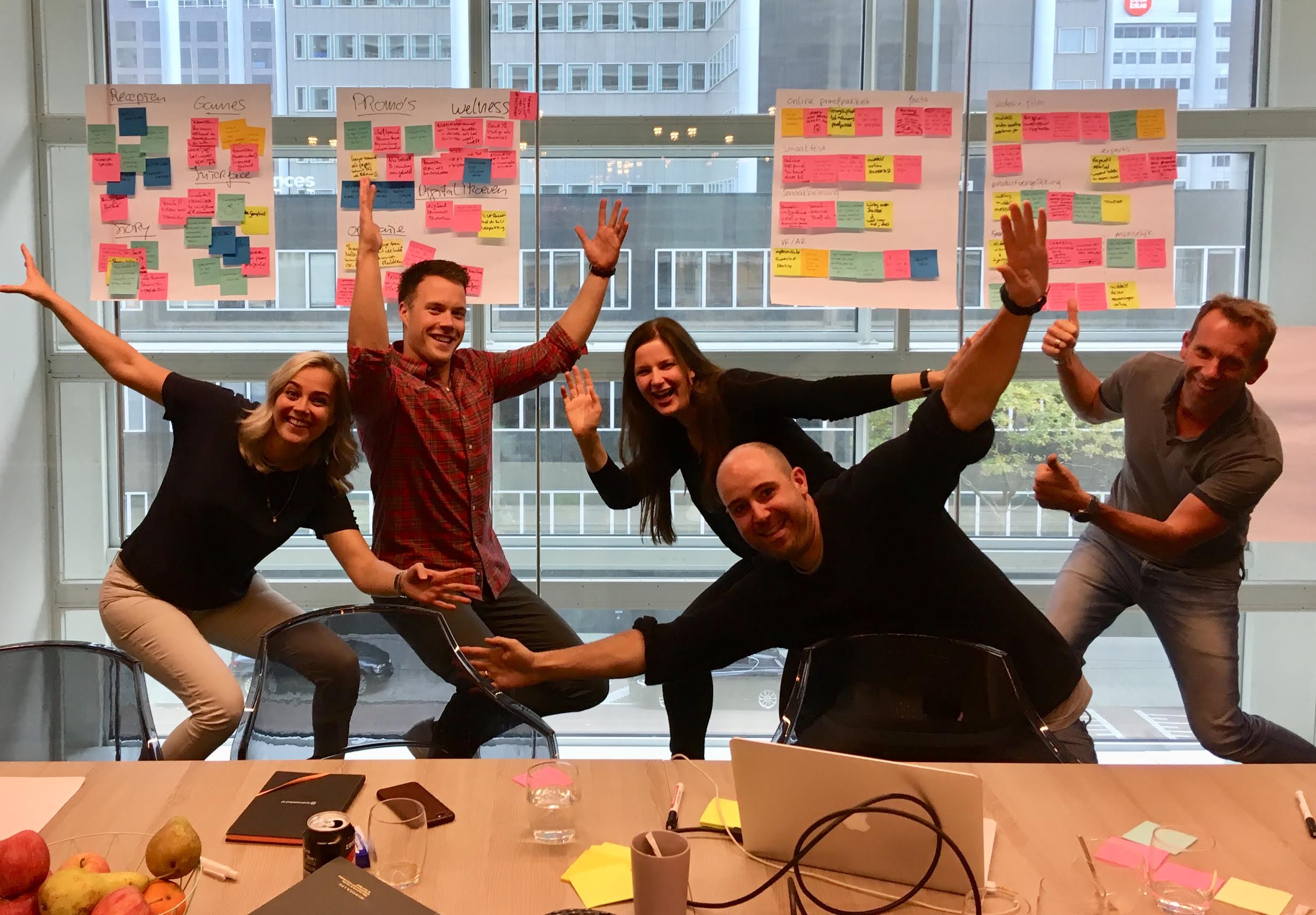 From creative idea to business case
This course is all about awareness and enlarging the creative thinking power of teams and individuals. During the course, participants learn to find opportunities and insights, map out client needs and desires, and develop creative solutions in a structured way. Participants go through six phases which will lead to value creation for clients and/or the own organisation.
What does it entail?
The Innovation Course consists of 6 workshops (each 4 hours long) spread out over 2 to 6 months. In each workshop, participants learn about another phase of the innovation process. From finding opportunities and sharpening your focus to generating surprising solutions and testing and refining a new concept. The course is open to a minimum of 5 and a maximum of 16 participants.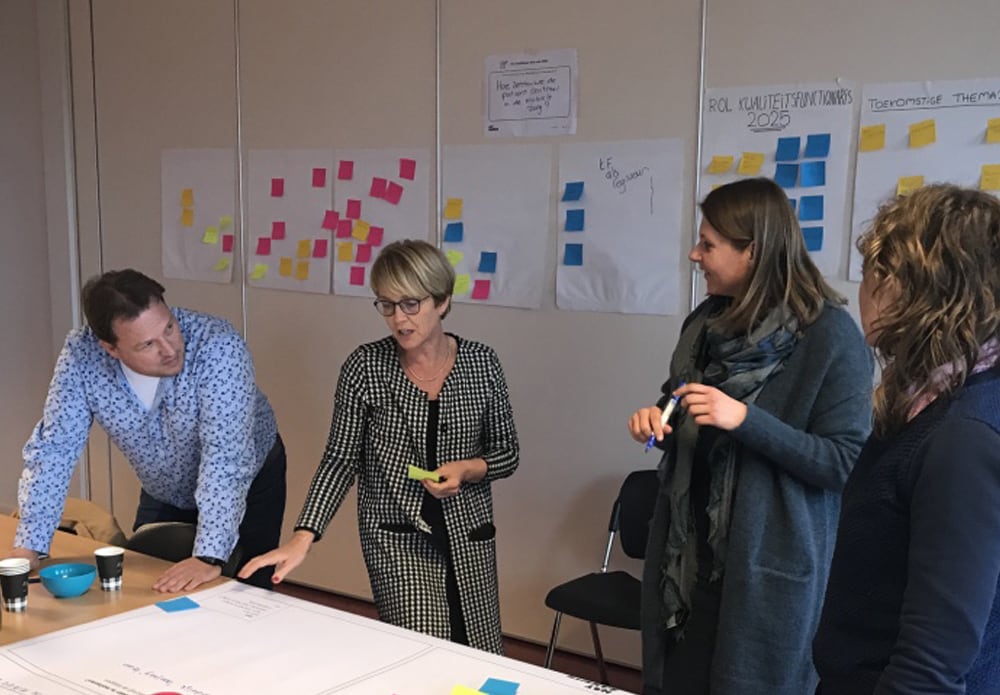 THE PHASES OF THE INNOVATION COURSE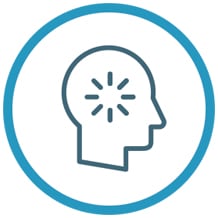 1. Awareness
The course starts with an introduction to innovation and creativity. What is creativity? And how can you use it to realise positive change?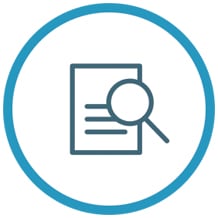 2. Exploration
Participants will be challenged to explore developments and challenges in the market and find opportunities for innovative solutions.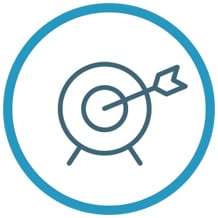 3. Focus
In this phase (client) problems are analysed. Based on underlying causes, criteria and specific goals will be defined.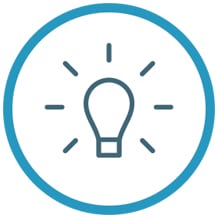 4. Concept development
The fourth phase is all about generating creative ideas and clever solutions. In other words: how do you develop concepts that are truly outside the box?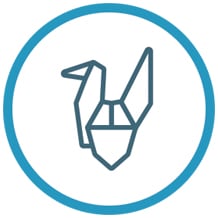 5. Prototype
Participants make their idea tangible with a prototype and are challenged to test their assumptions in practice.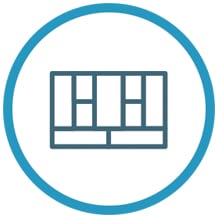 6. Pitch
At the end of the course, participants share their experiences and present their business case to the problem owner or to management.
What are the results?
Participants go through all the different innovation phases together, develop the skills necessary to innovate and learn how to make a difference in their everyday work. At the end of the journey, participants develop one concept, including a prototype and a mini-business case.
"Ideas are like rabbits. You get a couple and learn how to handle them, and pretty soon you have a dozen."
Want to know more? Contact us.
Give us a call
Give us a call and tell us about your goals. We'll gladly discuss the possibilities.
010 30 70 534
Send us an email
Describe your desired end result and we'll gladly tell you how we can help.