Creativity during corona crisis – the quest for a creative solution
Creativity in crisis situations
The Coronavirus has brought substantial parts of the world to a screeching halt. Rigorous measures have been taken. In the Netherlands, meetings have been cancelled, supermarket shelves are empty and restaurants are closed. This exceptional situation poses quite a few problems for many organizations. Fortunately, even a challenge of this magnitude also offers opportunities.
In times of crisis, people become creative. We've seen this during economic crises, and even in the current situation, inventive solutions are being devised. Sure, you can focus on what is no longer possible, but you can also put your energy into finding a creative solution that makes it possible.
No matter how severe the situation is, a creative solution can almost always be found. Crisis offers opportunities. Or, as the legendary Johan Cruyff said: "Elk nadeel heb z'n voordeel", which roughly translates to "Every disadvantage has its advantage". The initiatives below illustrate this beautifully.

Quarantine Workout
Imagine you are a fitness instructor and people are no longer allowed to leave their homes and come to your lessons. You could give up and deal with the situation by bingeing Netflix on the couch until the whole situation has blown over. A Spanish fitness instructor from Seville chose differently. In the video below, he proved that, with a little creativity, working from home can be possible for more professions than you might expect. 

Coffee Credit
To slow down the spreading of the virus, catering establishments have had to close their doors. For many entrepreneurs in this sector, this obviously was a major blow. Dutch UX designer Martijn Duizendstra came up with a way for consumers to give these companies a hand with vouchers! The idea is simple yet efficient; you buy a voucher from a company near you and hand it in as soon as the business is opened again.

Virtual Reality Events

Solutions are being sought with great effort to work successfully from home. In many cases this works well, but what if you have an event planned? Cancelling means losing revenue. Startup Xplane VR offers the solution: virtual events. Speakers present as an avatar on a virtual stage in an online 3D location through a VR headset. Participants can follow the meeting via a live stream or attend digitally via their laptop, PC or VR headset.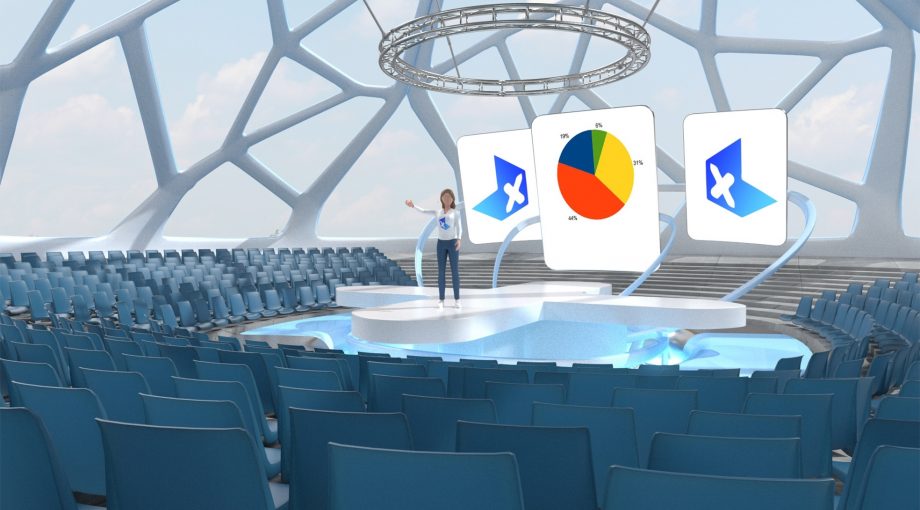 Not only presentations, but even entire cycling tours can be moved to the digital highway.
Reverse Discount

How can we make sure people stop hoarding? That question must have been on the minds of various supermarket owners as they witnessed customers plundering the isles, stocking up on massive amounts of food and other groceries. A Danish supermarket got tired of people buying hand sanitizers in bulk and decided to take action. They came up with a surprising solution: instead of begging customers to buy only one bottle of sanitizer, they initiated a reverse discount. Customers could buy 1 bottle for kr40 (€5,50) or 2 bottles for kr1000 (€134,00) each bottle. a perfect example of 'flip-thinking', if you ask us.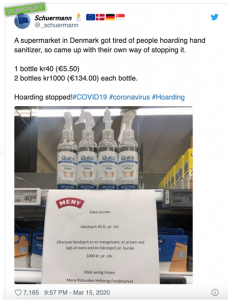 Toilet Paper Delivery
In the Netherlands, we currently have a 'toilet paper crisis' in addition to the corona crisis. From personal experience, I can ensure you it is very disappointing to stand in front of empty shelves when you really need toilet paper. A small Tilburg-based lunchroom called "Tuinhuis Culinair" noticed toilet paper suddenly being in high demand. They acted in a lighthearted and creative way. Place an order and you will not only receive a tasty lunch, but also free toilet paper. Two birds with one stone and a smile on the faces of their customers.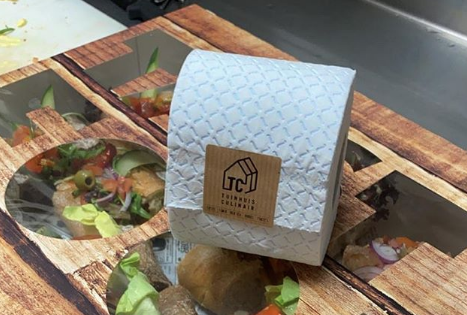 5 tips for creativity in crisis situations
Every situation is different and the examples above probably cannot be copied one-on-one within your organization. That's why I have listed some tips to help you on your way to your own creative solution in this situation:
Are you looking for a creative solution to help your company or organization keep its head above water in these difficult times? Send me a message at willemijn@hatrabbits.com and during a virtual cup of coffee, we'll discuss how we can help you remotely. HatRabbits to the rescue!